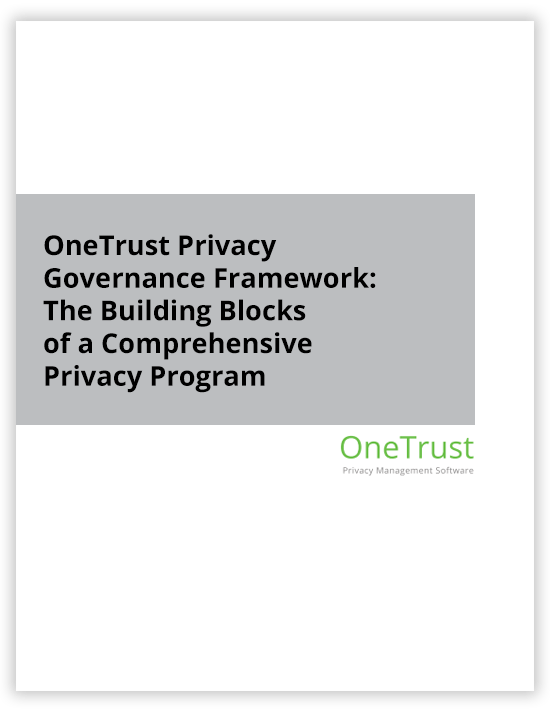 OneTrust Privacy Governance Framework: The Building Blocks of a Comprehensive Privacy Program
Post Date: July 23, 2018 | White Papers
Considering the global digital economy we now live in and the unprecedented technological advancements that keep being made, navigating and understanding privacy laws for companies globally can easily become daunting, and requires, at a minimum, a solid foundational program to rely on. Whether a company decides to adopt one privacy program based on the strictest privacy requirements it is subject to in one particular jurisdiction it operates in, or have separate programs based on each jurisdiction, a privacy governance framework serving as a structure for the organization seems at a minimum extremely helpful, if not even necessary. There are some fundamental elements that need to be part of every privacy program regardless of the jurisdiction.
This whitepaper will take you through OneTrust's research and its ten privacy principles, meant to serve as the ten pillars of any privacy program. Companies can use the Privacy Governance Framework as a blueprint. If your organization already has a mature program, it should be a reference to look for areas to increase accountability.
Privacy Notice
You can learn more about how we handle your personal data and your rights by reviewing our privacy notice.