April 27, 2022
Optimize Your Third-Party Risk Program: 4 Key TPRM Insights
Learn how to elevate your third-party risk program from the inside out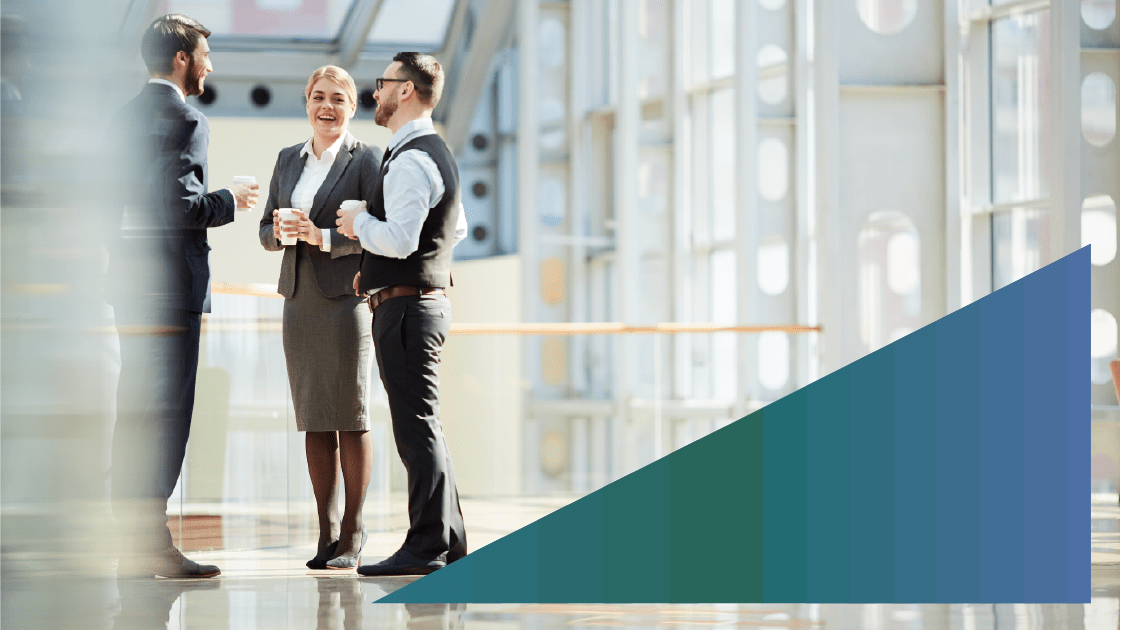 Despite the evolution of the security and IT communities, communicating and collecting information from third-party partners and vendors remains a strenuous task for third-party risk teams. Organizations are using dated methods to assess vendors. For example, static assessments and manual assessment processes are still the cornerstones of many third-party risk management programs. Such stagnancies hinder the efficiency and centralization of data gathering, sacrificing the optimization of the third-party risk management process.
Watch the webinar to learn why ITRM is Essential to Your Third-Party Risk Program
Prioritize Internal Processes
It's no secret that third parties pose a significant impact on an organization's risk exposure. Often internal communication issues create negative third-party impacts and hinder a TPRM program's potential. By optimizing your internal TPRM infrastructure, you will create clear communication channels, opportunities to automate processes, and provide visibility across the organization to better enable efficient third-party risk evaluation.
Empower your third-party risk management team to use a collaborative approach and encourage the use of common risk methodology between IT and third-party risk teams. This strategy will alleviate manual roadblocks across the organization, and help inform decisions, remediate risk, and leverage automation to streamline execution – all of which are critical to optimizing TPRM as a pillar of your integrated risk management strategy.
Identify and Address Fragmented Perspectives
The current state of a large majority of TPRM programs is fragmented – third-party risk has a multitude of different functions and is engaging across broader business to assess risk against the internal value of a given function. This creates an array of challenges across the enterprise, including:
Number of risk domains:

There is a wide variety of risk domains to consider, and as traditional vendor management practices evolve to TPRM, and TPRM transitions to become

trust-based third party management

, the number of those domains rises.
Procurement-focused TPRM:

The focus across risk domains is typically driven by

who owns third party risk.

Third-party contracting and risk evaluation has been a procurement-driven exercise – it is a process-oriented discipline to ensure primarily that legal and fiscal interests are upheld. This can lead to onboarding being focused solely on legal and financial requirements, and point-in time evaluations.
The challenge here is balancing these perspectives to present a comprehensive analysis of the vendor. When TPRM is driven as a procurement initiative or in reaction to legislation, rather than in a holistic or integrated manner where we can easily share knowledge, departments within the organization will remain in silos and lack a proactive security approach.
To prioritize the establishment of succinct internal TPRM processes, focus on the following:
Reduction of manual data management across risk domains

Risk-based prioritization of vendors, through ITRM-informed inherent risk score 

Third-party-risk-informed reporting in the context of adjacent risk domains

Visualizing the distribution of vendor risk dependencies across the agency
Watch the webinar to learn why ITRM is Essential to Your Third-Party Risk Program
Understand the Impact of SaaS-based Vendors
A critical aspect to understand when refining your TPRM program is the impact that IT security has on its functionality – mainly, the market expansion of SaaS-based providers. Chances are that every department within your business operates through a SaaS-based third-party system of some sort, and understanding the additional risks SaaS providers pose is crucial to developing any TPRM program.
Currently, TPRM takes a horizontal perspective of analyzing the business internally – this includes vendor operations – but has been significantly escalated by digital transformation. The nature of SaaS-based expansion has emphasized the importance of third-party information security management at scale. Digital business translates to faster processing, and providing ongoing insights from the IT risk team can help inform and initiate action for the third-party risk team at scale.
4 Key Steps to Optimize TPRM
After considering internal processes, identifying and addressing fragmented perspectives, and understanding the impacts that SaaS-based providers have on your business, your IT and security team must create an action plan for your program refinement process. 
Four key steps to optimizing your TPRM program are:
Identify roadblocks in data sharing:

How can we de-duplicate efforts by sharing common risk indicators and data points to ensure that everyone is working off the latest information?

Prioritize tiered risk remediation:

How can we ensure that critical workstreams are being tracked and supported across our priority, or tier one vendors?

Practice information-lead decision making

: How can we present a comprehensive story to leadership to report risk in context to overall business impact and mitigation options where needed to maintain our risk posture?

Leverage automation to streamline execution:

How can we improve our reaction time to engage third parties, and communicate proposed action plans back to the business?
How Can OneTrust Help with TPRM Program Refinement?
OneTrust delivers an integrated platform for risk management, specifically across IT, Security, and TPRM. Organizations can scale collaboration by sharing automation best practices from assessments and automated workflows with the proper tooling. More importantly, third-party risk teams collaboratively share information with risk-adjacent programs and ease friction across traditionally manual collection points. 
Contact our team to learn more about how OneTrust can help streamline information gathering and remediation activities with tailored functionality and automation backed by compliance intelligence.   
Request a demo to learn more today.