July 15, 2022
Increase Trust, Reduce Blind Spots: Understanding the Value of Third-Party Management
Deploy a third-party management solution to increase automation, saving time while adding visibility across critical trust domains.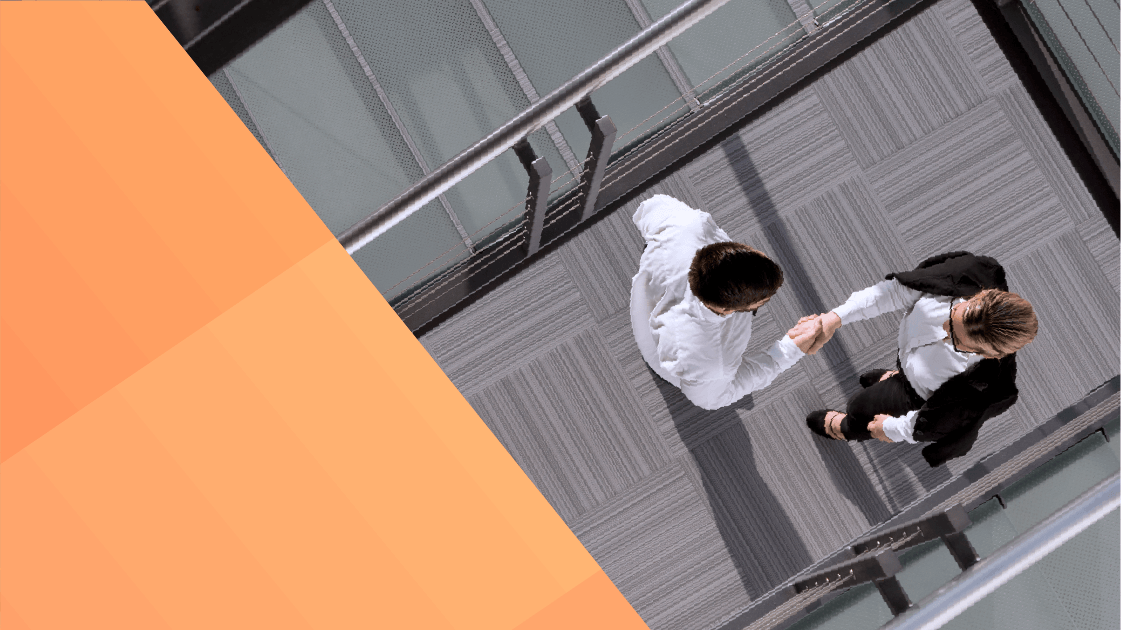 The benefits of gaining visibility into third parties goes beyond information security. With holistic third-party management (TPM), organizations can manage third parties across trust domains to ensure they're also protecting personal data on your behalf, complying with regulatory requirements, meeting ethical requirements, and maintaining sustainable business practices.  
The third-party visibility challenge
The larger an organization grows, the more siloed its business units become, as everything from IT to Privacy to Security builds their own mechanisms and processes to increase the organization's bottom line. This includes how different business units evaluate and onboard third parties. 
To maintain business stability, however, management of third parties can't just be a box to check – it's more than compliance. Instead, a holistic program is required, ensuring third parties are aligned to your standards, whether in compliance with industry regulations or in line with sustainability initiatives so as not to create burden for your company.  
Learn more in this white paper: Third-Party Risk: A Turbulent Outlook 
For every contract with a third party, the company's level of risk grows, but so does productivity. And while each business unit — let's take security, for example — is conducting risk evaluations on dozens of third parties, it's likely other business units in the organization are also evaluating against different types of risks, whether it be privacy, ethics, or ESG.  
This is where a lack of visibility and trust creates proverbial walls between teams, as no decision makers are collaborating with each other relating to how third parties are managed. Work is redundant, and time is wasted.   
A single pane of glass for third-party management
When it comes to managing third parties, organizations need to define where their business is facing the most risk. OneTrust sees these risks existing in four key domains, including:
Creating a trust-based third-party management foundation
With blind spots that need to be addressed and opportunities for interdepartmental collaboration, the foundation of TPM can then be built with trust in mind. There are some basic, easy-to-follow steps to help get this off the ground as well. 
Define what trust means to your business: What's acceptable to your business? 
Define your business needs and what trust expectations you have

 

Align processes with stakeholders across core trust domains

 
Define your trust (or risk) appetite across domains: What risks are you willing to accept? 
Determine which trust (or risk) domains matter most to your business as it relates to third parties

 

Align risk methodologies across domains

 

Define strategies for methodology implementation and measurement across domains

 
It also helps to tier your third parties so you can focus on the ones that matter most. Consider these questions: 
Are the goods or services provided critical to your business operations?

 

What is the impact if there is disruption of access to or use of the third party?

 

Are you sharing proprietary business information with the vendor?

 

Are you sharing personal data with the third party?

 

Are you sharing sensitive personal data with the third party?

 

Are you sharing personal data across borders?

 

What is the potential effect to your organization if there is unauthorized disclosure of information?

 

What is the potential effect to your organization in the event of unauthorized modification or destruction of information?

 

Are there potential ESG impacts involved when working with the supplier?

 

Are there ethical or reputational impacts associated with the third party?

 
As part of this tiering, assessment depth should vary. One-size-fits-all assessments are resource-intensive and often leave out key information when applied across domains. Automating workflows enables your organization to reduce repetition and customize assessments based on tier and risks identified, helping to ensure the correct assessment depth is achieved.

Holding third parties accountable
Every third party associated with your organization should be adhering to the requirements you define within each of those domains. However, ensuring their adherence ultimately falls on your organization's third-party management program.  
By creating a third-party management function that spans different business units and domains, your organization gets a single pane of glass, aligned processes, and the capability to share data across security, privacy, ethics, and ESG.  
With this centralized view across trust domains, organizations efficiently collaborate and share data, reducing redundant work and increasing visibility through enhanced reporting possibilities. 
Why OneTrust for third-party management?
The OneTrust Third-Party Management solution makes it easier to confidently work with third parties by reducing blind spots across trust domains, enabling greater time to value when onboarding new third parties, enhancing business resilience with ongoing monitoring, and embedding data-driven decision-making into the third-party lifecycle. 
Learn more about OneTrust's Third-Party Management solution and how it can help your business build trust by requesting a demo.