January 18, 2022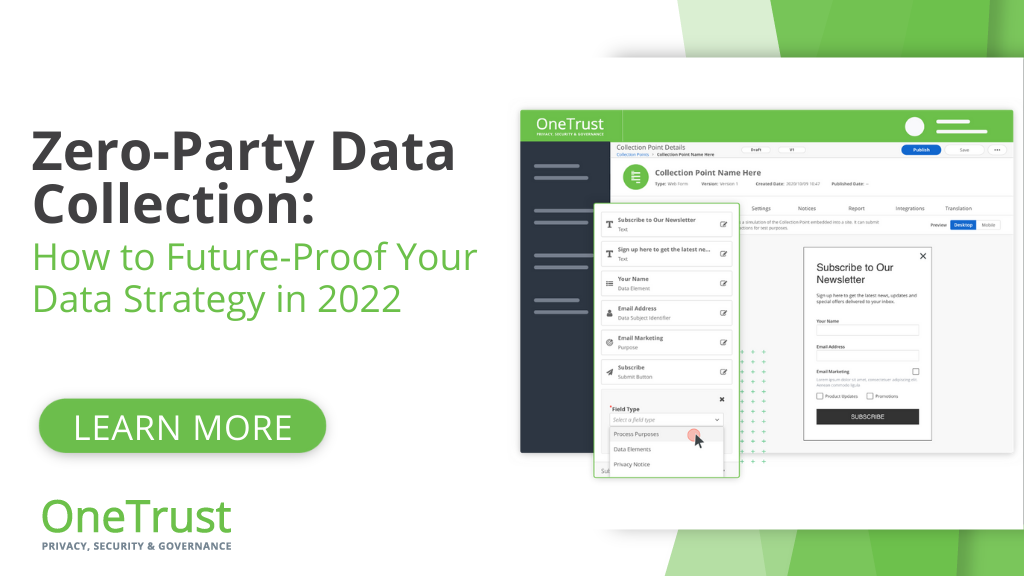 For years, collecting third-party data has been the go-to method to break through to new audiences. But due to numerous changes around data privacy, that's all coming to an end. We're approaching the end of third-party cookies, and this shift is changing how brands and publishers deliver personalization. The elimination of third-party cookies presents challenges for creating hyper-targeted, measurable campaigns.  
Watch the webinar: The Crumble of Third-Party Cookies: How to Prepare in 2022
During a 2021 survey carried out among senior marketers from the United States, 51 percent of respondents stated that third-party cookies were very important for their current marketing strategy as they made up a majority of the data their company used. How can you continue delivering the privacy-first personalization that audiences crave and that drive results? 
Transitioning from Third-Party Data to Zero-Party Data
Brands and publishers will now need to depend primarily on their own zero and first-party data, or on data from walled gardens, ID solutions, and greater support from data platforms. If third-party cookies can be replaced with zero-party data captured directly from customers—then you can provide customized and authentic experiences, encouraging customers to feel more deeply connected and loyal to your brand. 
The move from third-party cookies to first-party data presents opportunities to: 
Learn about your audience's interests, preferences, characteristics, and behaviors— directly from them

More accurately predict future customer behavior, improve your targeting, enhance your marketing campaigns, and hyper-personalize your content

Build transparent relationships about data usage with customers

Recoup revenue lost to third parties in recent years
As the regulatory and technical landscapes evolve and third-party cookies deprecate, a strategy that includes zero- and first-party data capture is critical to delivering powerful campaigns that yield results, improve ROI and honor privacy.  
Third-party cookies are going away, that is a fact, but personalization is here to stay.  To stay relevant in this new advertising ecosystem, marketers must balance consumers' expectations around privacy but still deliver a personalized user experience.  While this may seem impossible to achieve, we can assure you it's not as tough as it sounds.   
Capture and Manage Zero and First-Party Data Using OneTrust
With OneTrust's Consent and Preference Management solution, organizations can create customized and engaging forms to capture zero and first-party data, centrally collect and store this data, and honor consent and preferences across the entire MarTech system –– all while maintaining compliance with global regulations. This future-proof strategy allows organizations to combine consent receipts, marketing preferences, and first-party data into a competitive advantage by providing personalization while proving they respect privacy.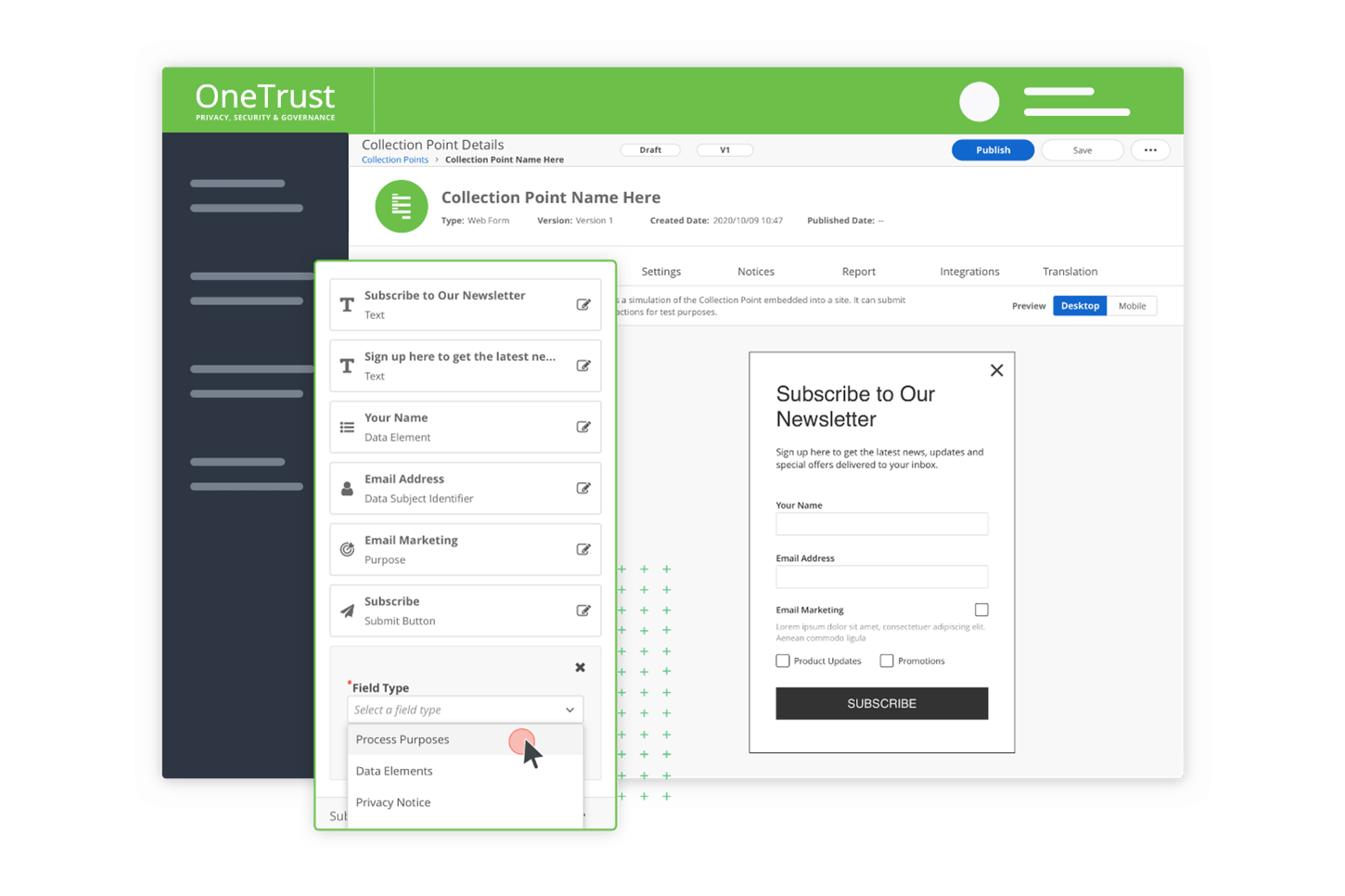 With OneTrust's consent and preference management platform, customers can:  
Configure Customized Experiences

: Design and deploy a transparent front-end customer experience with out-of-the-box customizable collection points and preference centers and set up granular logic to capture data at the right time.  

 

Seamless Deployment

: Build webform UIs that can be embedded directly into websites, without iframes or a big development effort. 

 

Future-Proof Data Sources:

 Enhance customer profiles with zero and first-party data and begin to replace other data sources such as third-party cookies. Customers can also easily update data through a self-service preference center.  

 

Centralize Data:

 Create a single source of trust for all systems, provide transparency for customers and centralize your proof-of marketing compliance with stored customer consent, preferences, and first-party data. 

 

Automate Data Integrations: 

Sync real-time, reliable first-party data to your MarTech stack to ensure accuracy and permission-based remarketing and retargeting. 

 

Personalize Campaigns:

 Deliver the content, products, services, and offers that are most relevant to audience segments.  

 
Interested in learning more? Join this virtual session to learn how your organization can leverage strategic consent and preference management to overcome the deprecation of third-party cookies.  
To learn more about the OneTrust consent and preference management platform, request a demo today!  
Tags: