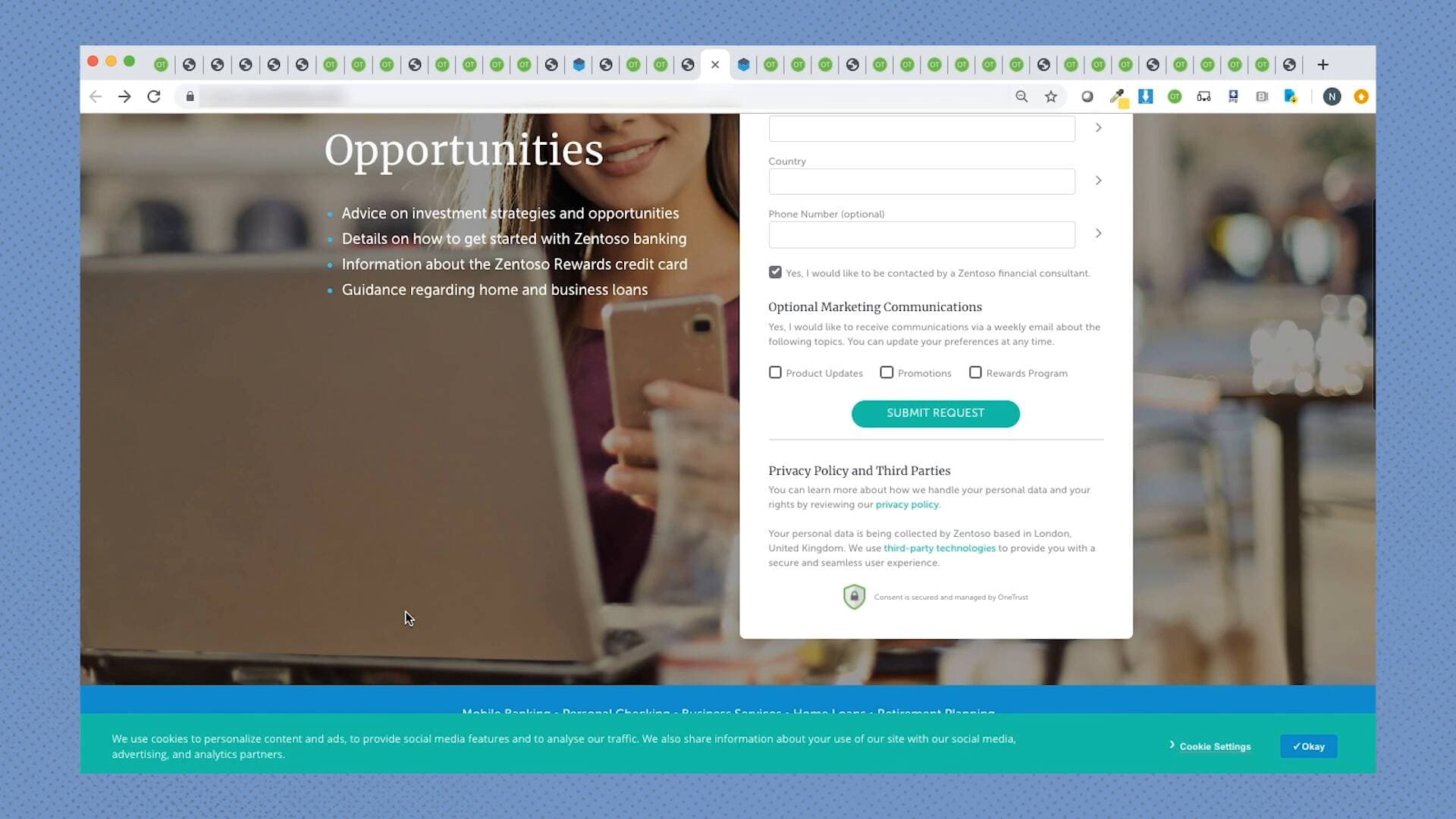 CCPA Opt-Out & Consumer Rights
The CCPA is only a few short months away and with the introduction of new rights for California residents – like the right to access and delete personal information, as well as the right to opt out of the sale of personal information – organizations need a scalable and efficient way to process and respond to consumer requests to exercise their new rights to information and deletion and must also maintain detailed, ongoing records for compliance. Join us for a webinar as we discuss practical solutions from OneTrust to meet the specific challenges of CCPA Opt-Out and Consumer Rights Management – including how to fully automate the intake and fulfillment of consumer requests, avoiding the accidental and unauthorized sale of consumer data, and how to utilize cookie banners and preference centers to meet CCPA opt-out requirements.
November 20, 2019 10:00 am PT | 1:00 pm ET
Privacy Notice
You can learn more about how we handle your personal data and your rights by reviewing our privacy notice.