Preference Center Management
Demonstrate Consent Compliance Through Automation
OneTrust Universal Consent & Preference Management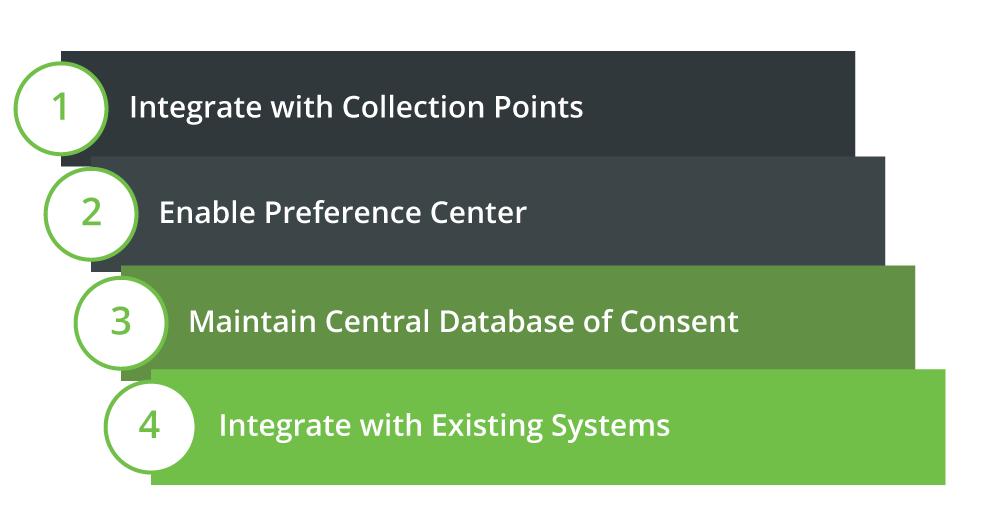 OneTrust Universal Consent & Preference Management integrates into your existing marketing and IT technologies to manage the entire consent lifecycle, from collection through withdrawal. Demonstrate accountability across various collection points, enable users to manage preferences, and centrally maintain a consent audit trail to help demonstrate accountability with regulations.
Integrate with Collection Points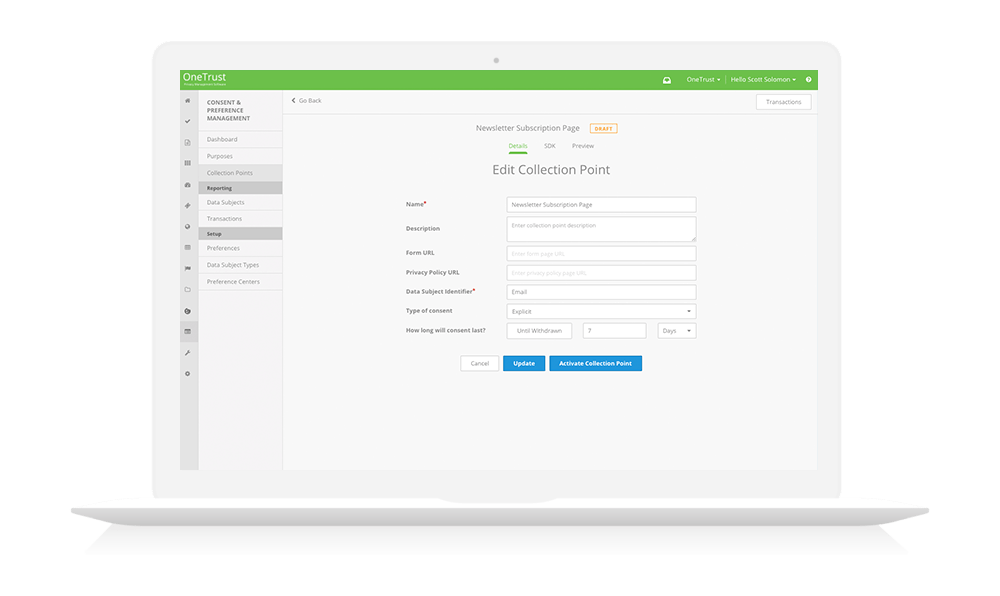 Collect Consent Across Channels
OneTrust integrates seamlessly into your existing consent collection workflows including web forms, mobile apps, email, phone calls, paper forms, in person, or even video. Using the OneTrust SDK, REST API, or via bulk data feed import, consent is recorded and centrally stored within OneTrust.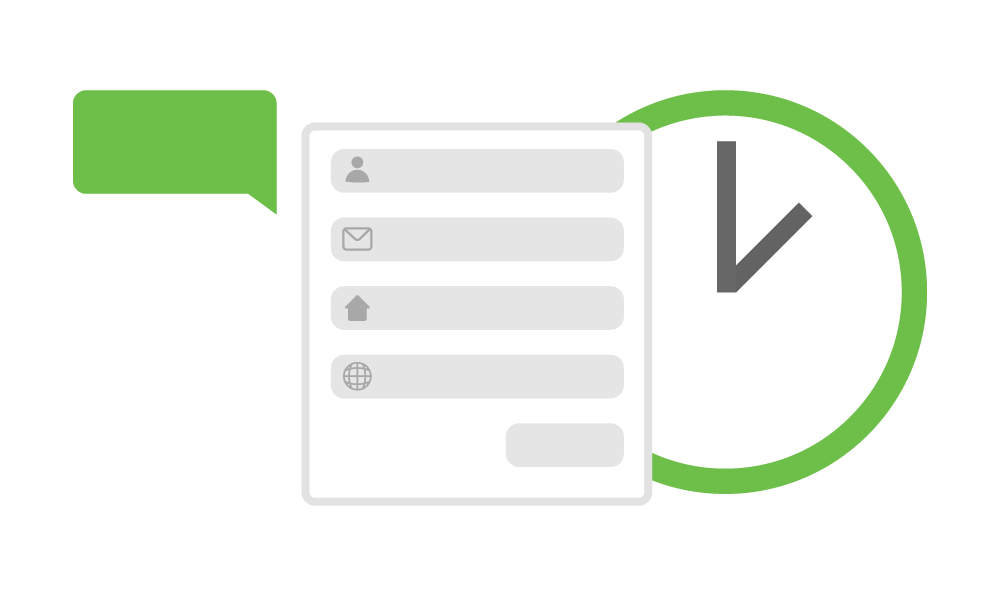 Leverage Just-in-Time Notices
Tailor forms to present the right information at the right time. With OneTrust, just-in-time consent notices are easy add to your existing forms and offer the flexibility to provide information on the purpose of collection without hampering user experience.
Enable Preference Center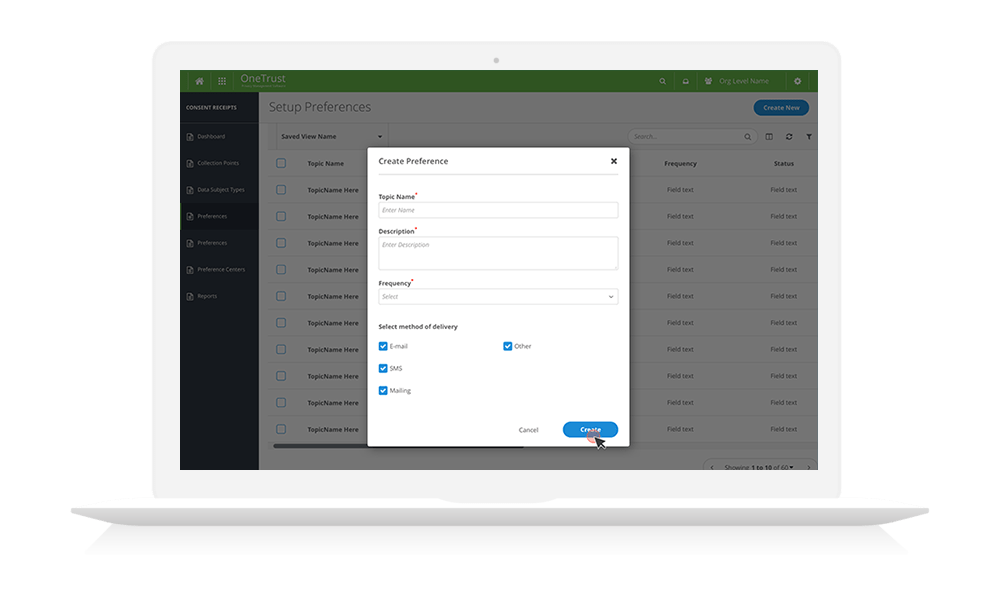 Allow Granular Preferences
Give data subjects greater control and visibility over their communication preferences. Reduce blanket withdrawal of consent by offering the option to opt-down or adjust the frequency, topic and content of your communications.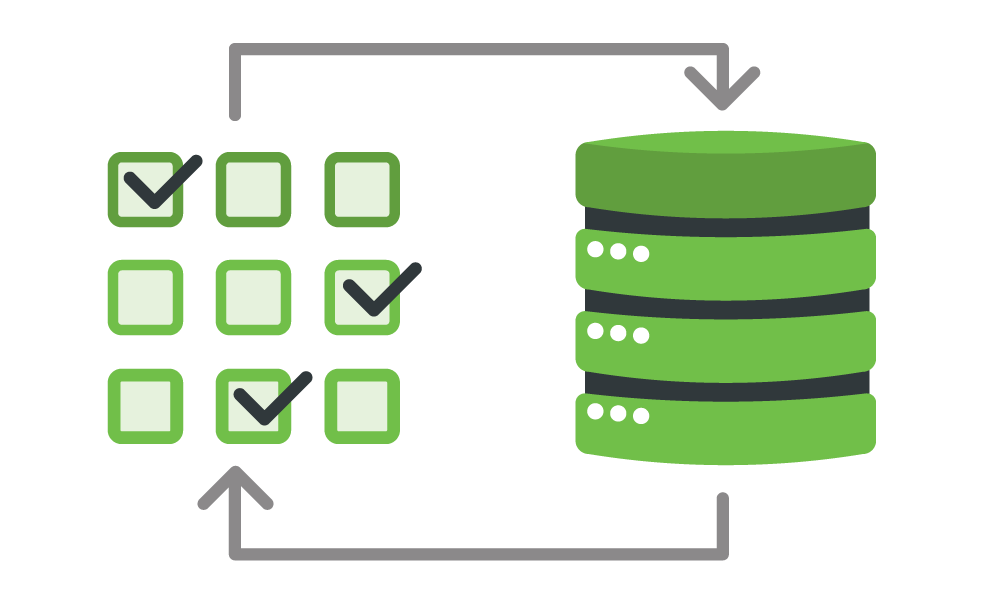 Sync Preferences with Existing Systems
Sync preference center information with your marketing automation, CRM, or other systems to help ensure you maintain preferences across marketing communications.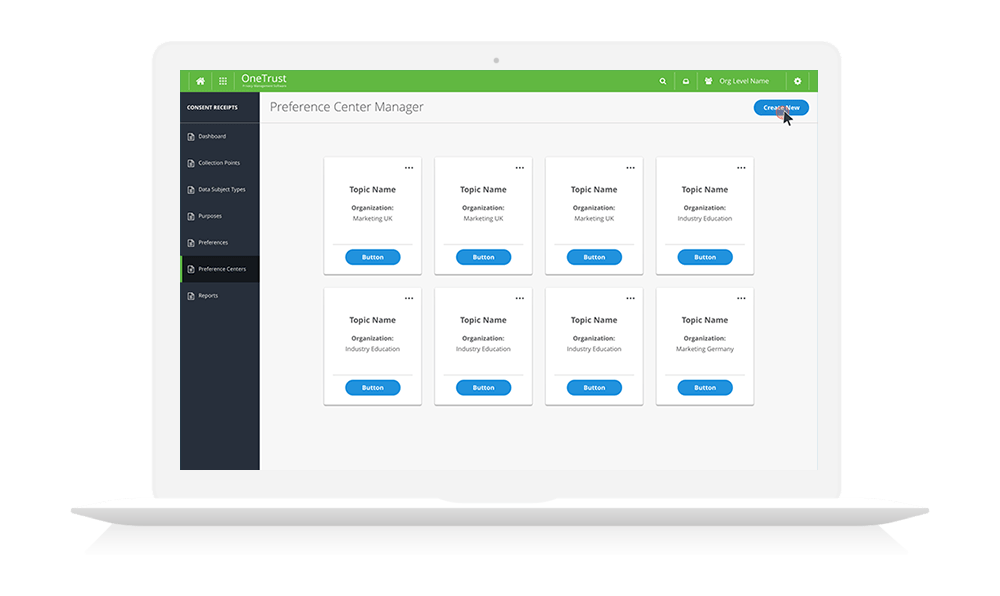 Build a Branded Preference Center
Create and embed a preference center on your website or in your app that includes details like topic, frequency, channel, and more. Tailor your preference center to align with your brand color scheme and logo using a simple point-and-click designer in OneTrust.
Maintain a Central Database of Consent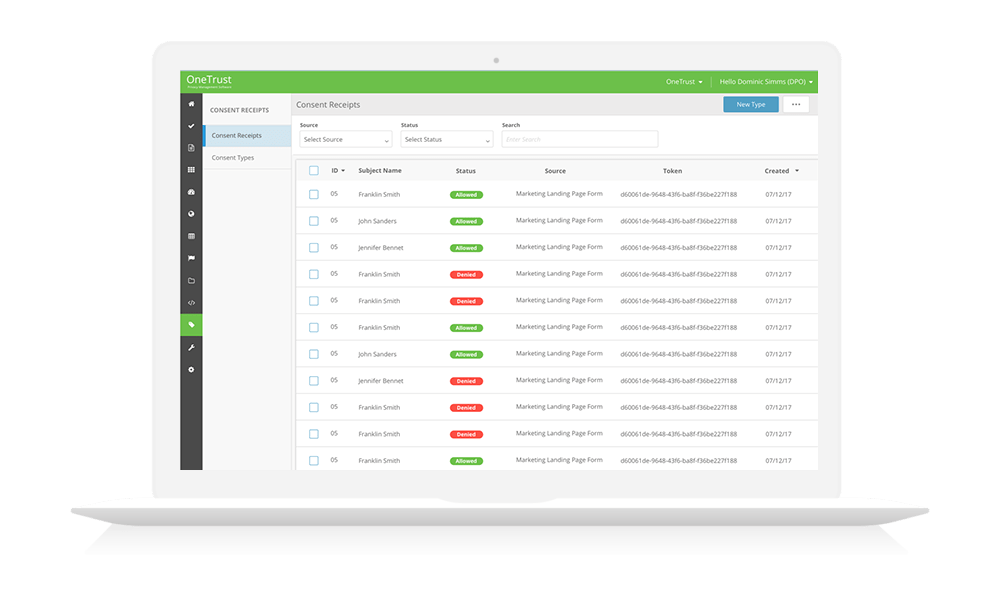 Create Consent Audit Trail
By serving as your central repository for consent, OneTrust helps you generate granular reports to streamline internal and external audits. With OneTrust, you can maintain an up-to-date and complete record of consent for your contact database, including detailed records such as who consented; when they consented; what they were told at the time; and how they consented.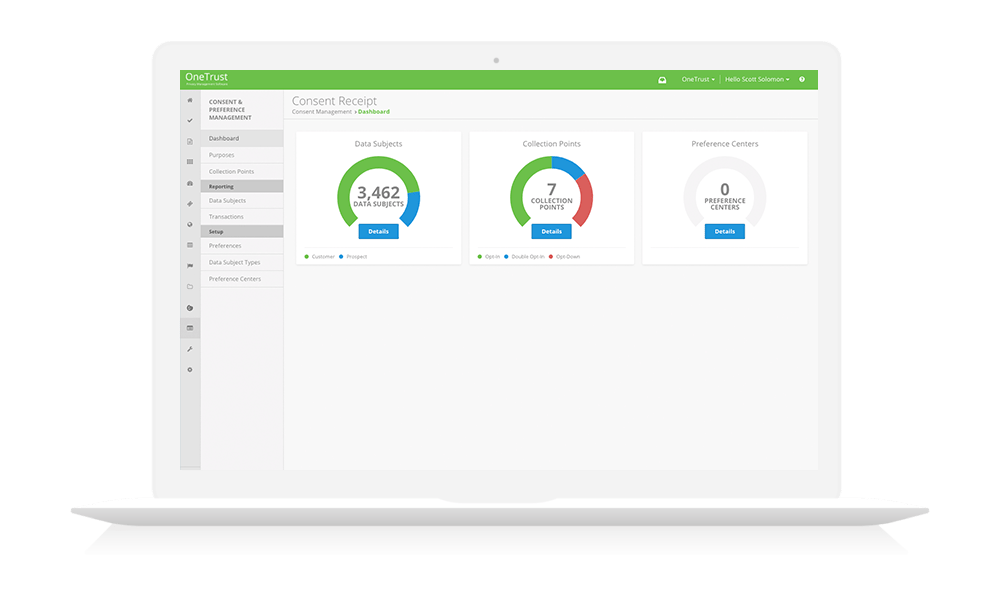 Streamline Reporting
Build specific reports for marketers, administrators, and regulators to understand how data subjects are interacting with your collection points. Use visual dashboards for a high-level view of consent or granular filtering to drill down to the individual level.
Integrate Business Systems and Applications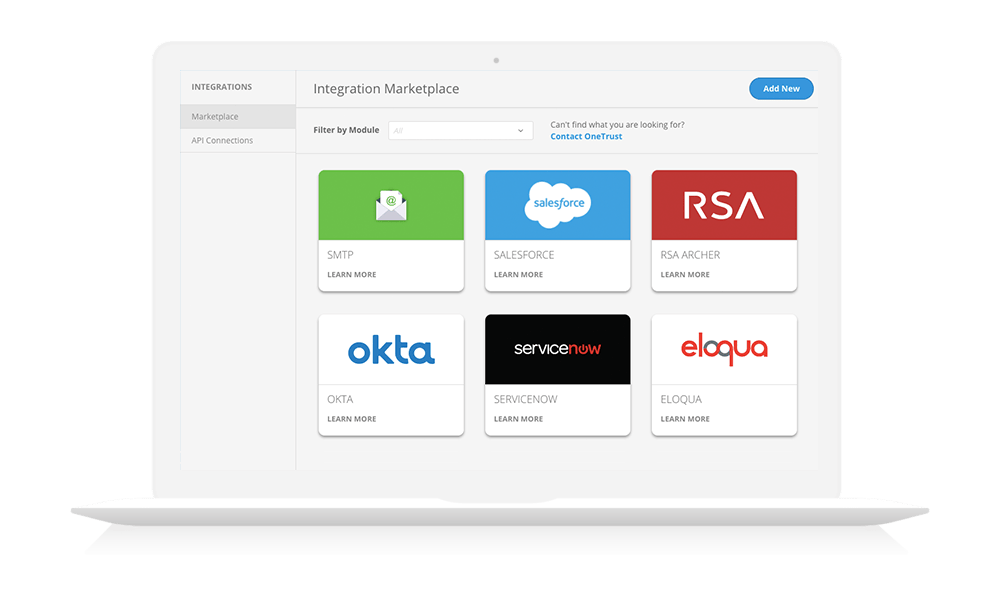 Sync Consent with Existing Systems
By integrating OneTrust with existing business applications, you can maintain accurate communication preferences and consent details in your Customer Relationship Management (CRM) and Marketing Automation applications, Tag Managers, Content Management Systems (CMS), and other technologies.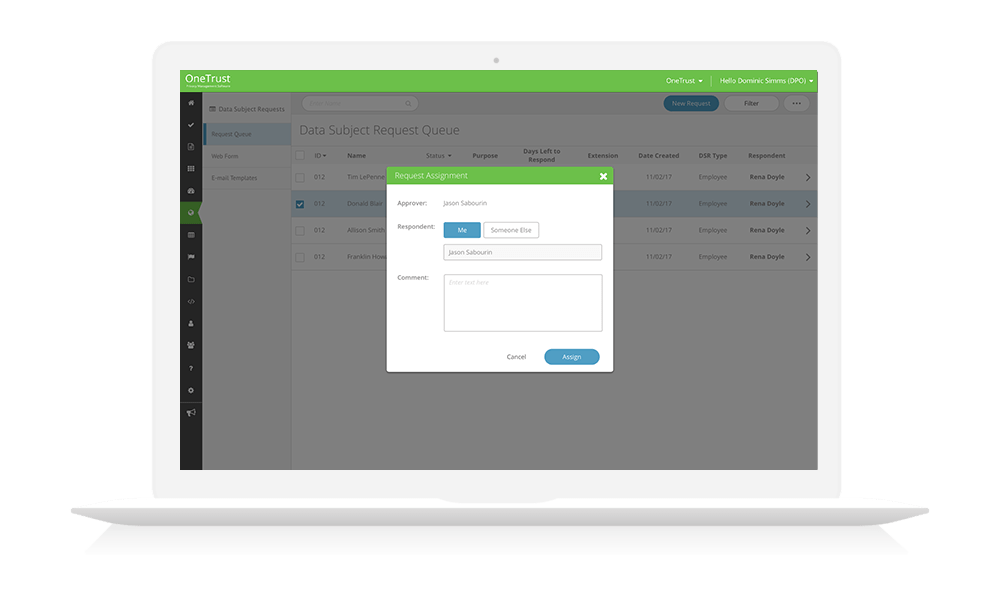 Maintain Existing Data Flows
OneTrust works behind the scenes to unobtrusively record consent. When integrated, OneTrust establishes a new data flow that's specific to consent and does not interrupt existing data flows.
Why OneTrust Universal Consent & Preference Management?
Consent technology backed by deep regulatory guidance-based privacy research
Multi-lingual product translated by OneTrust's in-house, privacy-trained localization team
Fully scalable consent solution for small and medium businesses to large enterprises
Flexible, volume-based pricing structure to meet program maturity and budgetary needs
Available as stand-alone module or as part of OneTrust's comprehensive and integrated platform
Deployment flexibility in EU cloud, US cloud, or on-premises with the ability to migrate