China PIPL: What You Need to Know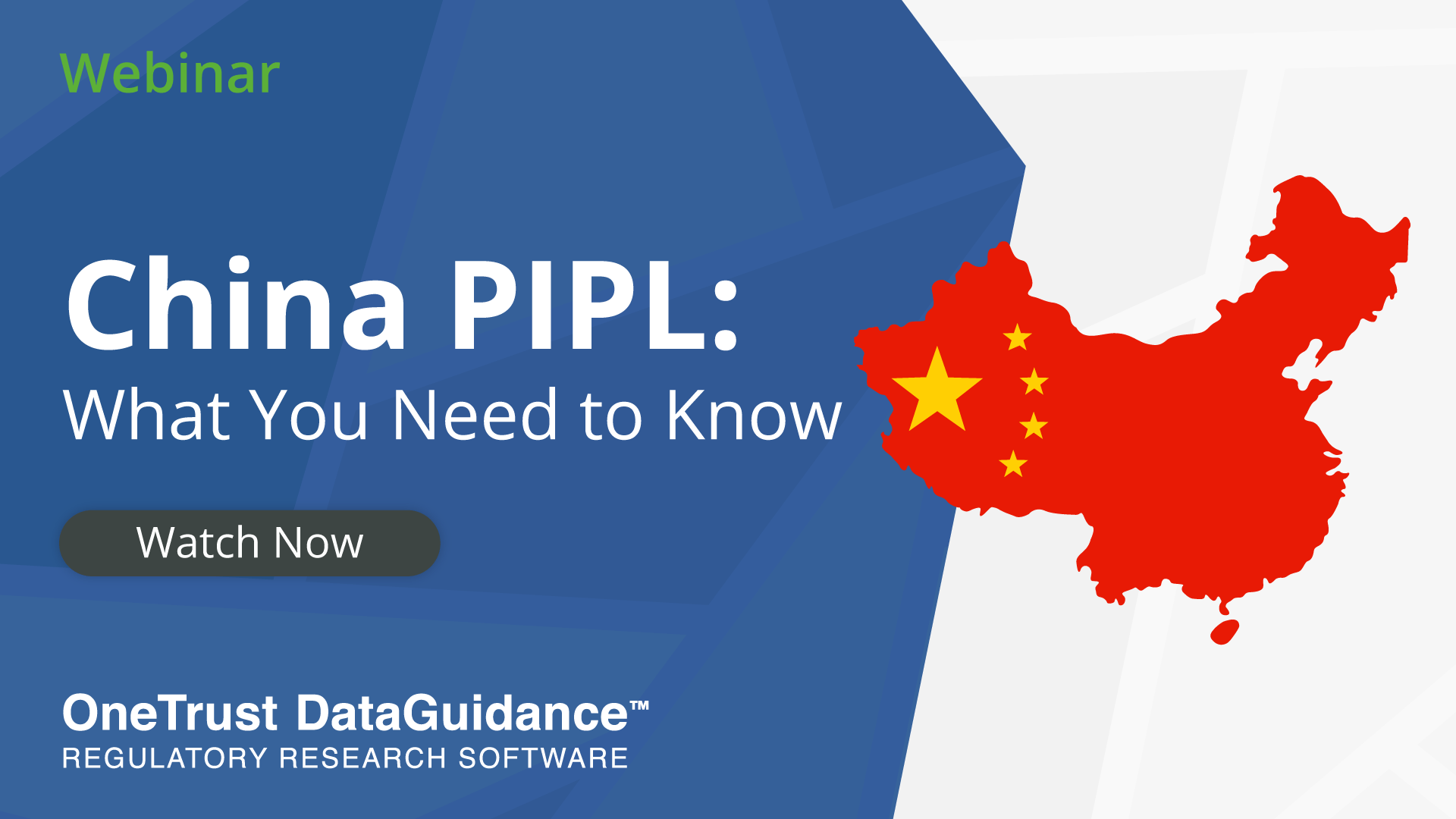 The National People's Congress of the People's Republic of China passed the Personal Information Protection Law (PIPL) on 20 August 2021. The PIPL provides direction on many topics, including rules for the processing of personal and sensitive information including legal basis and disclosure requirements. The law also introduces rules for personal information protection processors, as well as data subject rights, and outlines requirements regarding international data transfers to third parties. The PIPL will take effect on 1 November 2021.
Watch the OneTrust DataGuidance webinar, where we break down the PIPL and its impact on organizations operating in China.
Key Takeaways Include:
An overview and China's Personal Information Protection Law
Analysis of controllers duties and lawful processing
The implications of restriction on cross border transfers and data localization
Steps to take in preparation for the law's enforcement
You might also be interested in
---