Thailand PDPA: What You Need to Know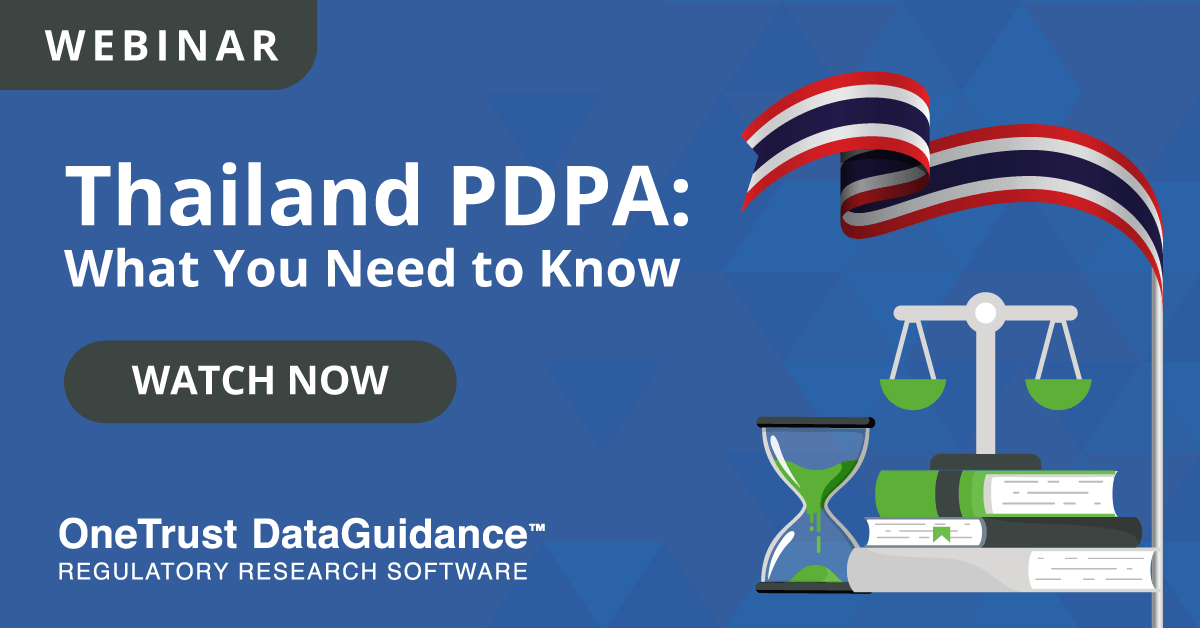 Thailand's Personal Data Protection Act (PDPA) enforcement has been postponed until June 1, 2022, and will enforce a significant shift in existing data protection standards. With the effective date being postponed, it is important that companies evaluate their privacy policies and ensure they are adequately prepared for upcoming compliance requirements. 
Watch this webinar recording to hear OneTrust DataGuidance partners discuss further postponement implications and key requirements under the Thailand PDPA Privacy Law.
You might also be interested in