October 20, 2021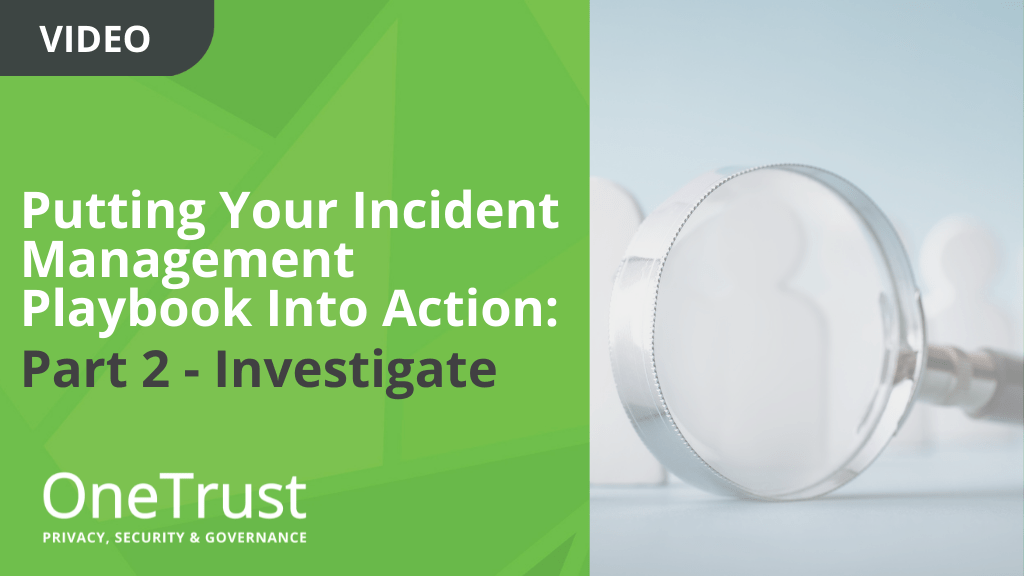 Putting Your Incident Management Playbook Into Action: Part 2 – Investigate
Throughout this series, we are highlighting how an incident management playbook can become a valuable tool when it comes to reacting to a security incident or data breach. In the first part of the series, we looked at how to prepare for an incident but what happens once an incident is detected? The answer is to investigate. When an incident is identified, investigating is a crucial first step in understanding what has happened, how your organization will respond to the event, and the level of damage caused. 
Investigate the Incident
Once your organization has prepared for a security incident or data breach, the next step will be putting the incident management playbook into action by investigating.
In this video we explore:
Determining the extent and severity of the incident
Identifying the laws and regulations that could apply to the incident
Defining risk factors and any previously taken mitigation steps that this incident bypassed

Prioritizing and routing incidents to the relevant teams and individuals

 
Further resources for incident management: 
Follow OneTrust on LinkedIn, Twitter, or YouTube for the latest on incident management.