October 27, 2021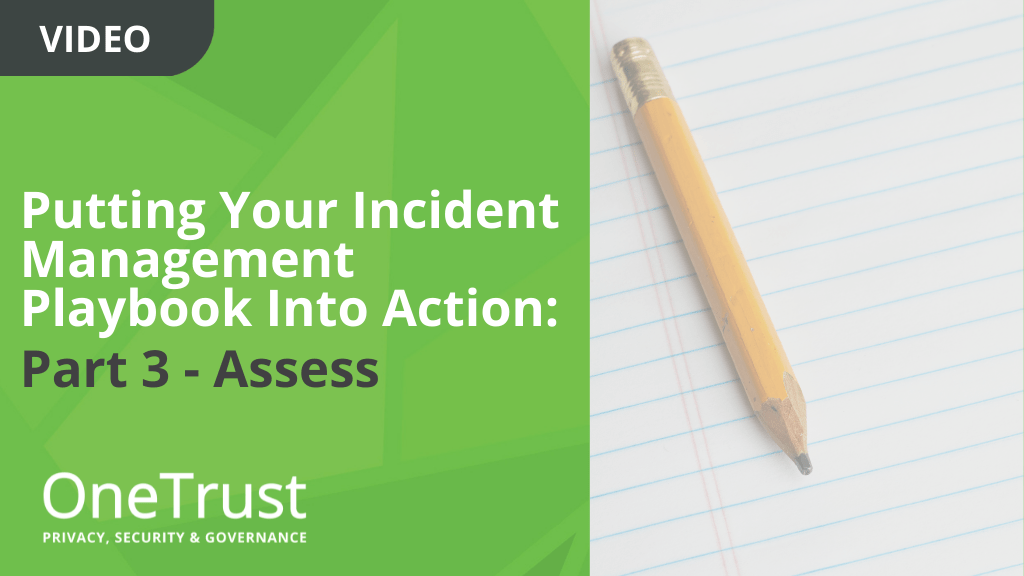 Putting Your Incident Management Playbook Into Action: Part 3 – Assess
In previous installments of this series, we have looked at the preparation and investigation stages of putting your incident management playbook into action. In the third part of the series, we take a closer look at the actions that incident response teams need to take in order to assess the severity of a security incident and understand remediation actions. 
Assess the Incident
Through the assessment stage, incident response teams should consider a few key steps to understanding the severity of the incident. In this video we explore:
Determining if the information at risk is protected by jurisdictional or sectoral laws
Classifying the severity level of the incident
Establishing a remediation plan

Developing a plan for notifying the affected individuals and appropriate regulatory bodies

 

Assessing customer and vendor notification obligations

 
Further resources for incident management: 
Follow OneTrust on LinkedIn, Twitter, or YouTube for the latest on incident management.