November 3, 2021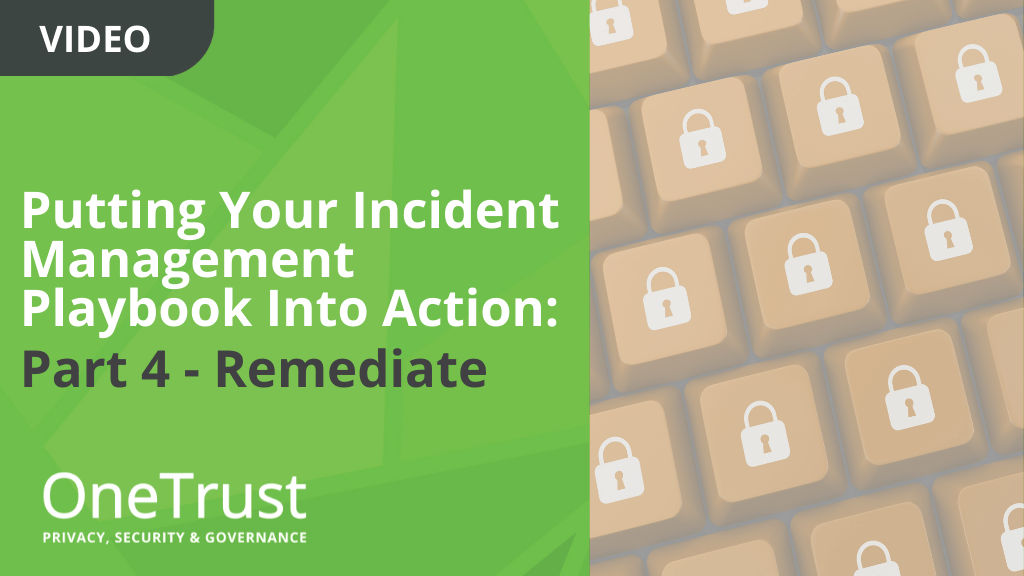 Putting Your Incident Management Playbook Into Action: Part 4 – Remediate
Throughout this series, we have explored the steps for putting your incident management playbook into action. So far, we have taken a look into the Prepare, Investigate, and Assess stages. In this installment, we will delve into the measures that should be taken when responding and remediating a significant security incident.  
Steps for Remediation
For organizations putting their incident management playbook into action, defining a remediation strategy is a critical stage. Having worked through the previous stages of the playbook, incident management teams should consider the following when remediating damages caused by the incident, these include:
Determine c

ontainment m

easures 

to l

imit d

amage

 

Collect and preserve evidence

Perform f

orensic a

nalysis

 
Further resources for incident management: 
Follow OneTrust on LinkedIn, Twitter, or YouTube for the latest on incident management.
Tags: