November 17, 2021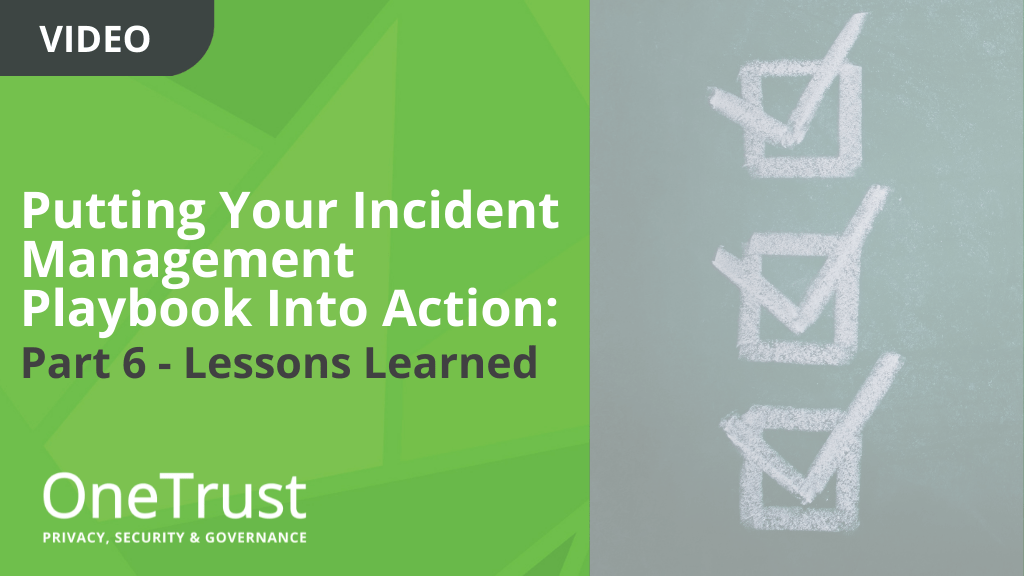 Putting Your Incident Management Playbook Into Action: Part 6 – Lessons Learned
Throughout this series, we have explored the steps that make an effective incident management playbook: prepare, investigate, assess, remediate, and notify.  However, once the incident response team has handled a major incident, they should convene to review the processes, assess weaknesses in the response plan, and modify policies and procedures to increase the efficiency of the incident response process. 
Lessons Learned
There are three steps that the incident response team can take to learn valuable lessons once an incident response has concluded, these include: 
Performing a root cause analysis

 

Optimizing

y

our 

incident response plan 

 

Privacy and security leads 

applying improvements

 
Further resources for incident management: 
Follow OneTrust on LinkedIn, Twitter, or YouTube for the latest on incident management.