June 22, 2022
Mozilla Announces Total Cookie Protection
Firefox users worldwide can now browse with Total Cookie Protection set by default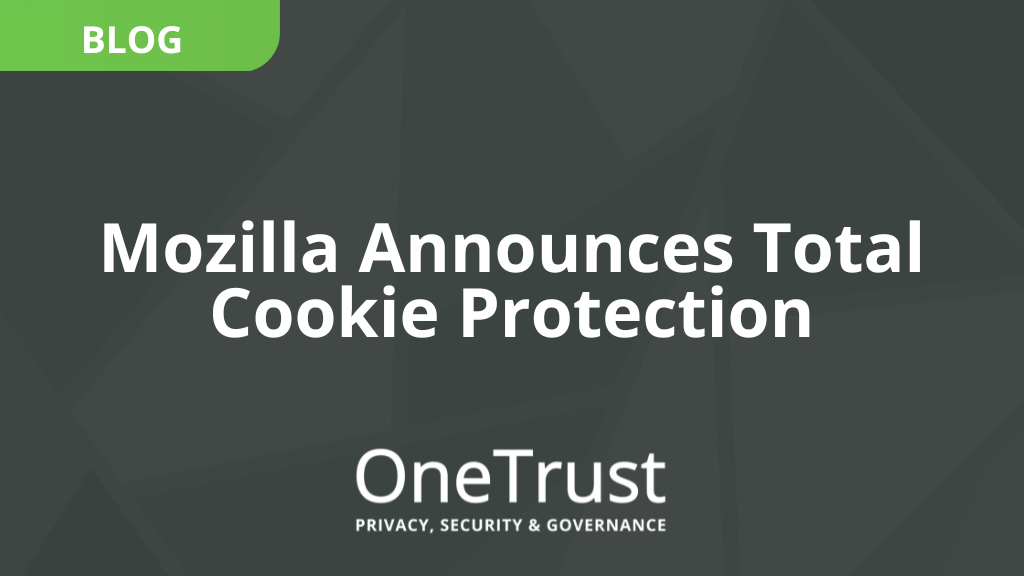 With a lot of buzz surrounding the upcoming deprecation of third-party cookies, Firefox is rolling out Total Cookie Protection to all users worldwide. While this doesn't eliminate cookies entirely, it does provide a more secure way for internet users to benefit from cookies without being tracked across the web.  
How does Total Cookie Protection work?
Mozilla uses a 'cookie jar' analogy to explain how Total Cookie Protection works. Before, trackers would link behavior from multiple sites across a browser, allowing every site you visit to have access to the data that these trackers have collected. Working this into the cookie jar analogy, this would be like a single cookie jar storing all the cookies that have been tracked across your browsing history.  
Mozilla's Total Cookie Protection creates separate cookie jars when you browse. This ensures no other websites can use cookies and track information that doesn't belong to them. In other words, if you bought shoes on Amazon, that information now stays with Amazon and nobody else.  
In an interview with 'The Verge', Mozilla's Chief Security Officer Marshall Erwin said, "Internet users today are stuck in a vicious cycle in which their data is collected without their knowledge, sold, and used to manipulate them. Total Cookie Protection breaks that cycle, putting people first … giving them a choice to cut off Big Tech from the data it vacuums up every day." 
This approach gives Firefox users the benefits of personalization and a user-friendly, privacy-first experience.  
How does Total Cookie Protection compare to other browsers?
When we look at the global web browser market, Google Chrome sits at 65% market share, with Safari coming in second at 20%. The remaining 15% of the market share is split between Microsoft Edge, Firefox, Samsung Internet, Opera, and others.  
While the market has beenstable over the past few years, Firefox's new browser privacy features signal a shift, and with other browsers following the way in making privacy a priority for their users.  
Safari currently blocks all cross-site tracking with Intelligent Tracking Prevention, similar to Firefox's new solution. Google Chrome will start blocking third-party cookies in 2023. And Microsoft Edge is trialing a "Super Duper Secure" mode with similar features to Firefox's Total Cookie Protection – however, Microsoft's version is not as private by default.  
How can OneTrust help?
With this browser privacy shift well underway, consent and preferences are more important than ever. Make sure your company has the right strategy in place to handle the deprecation of third-party cookies.  
As marketers and publishers navigate this new landscape and its challenges, our Cookieless World Toolkit can help you understand:  
Why third-party cookies are deprecating

 

What solutions are available

 

How to put privacy and consumer trust first