November 10, 2021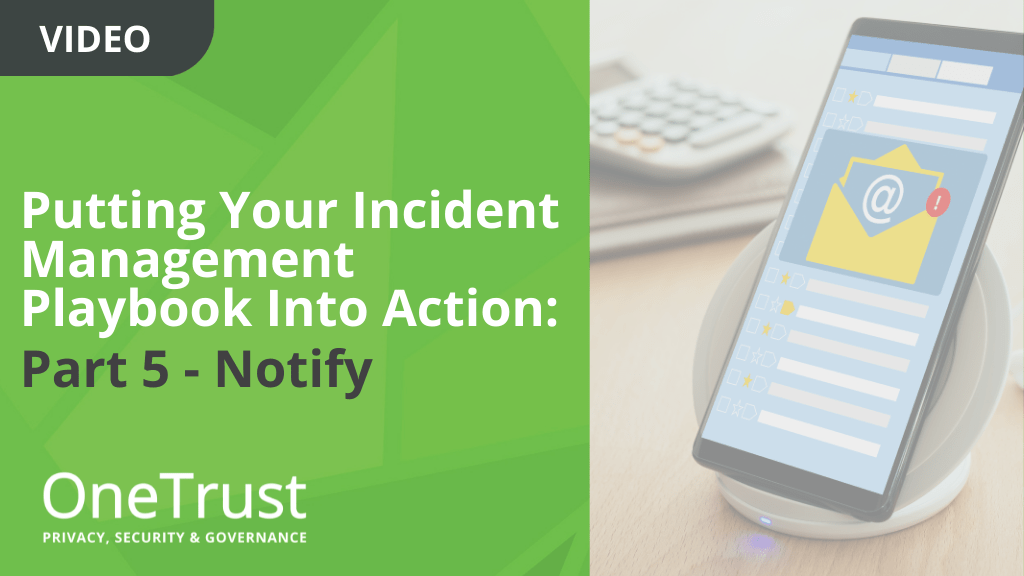 Putting Your Incident Management Playbook Into Action: Part 5 – Notify
In the fifth installment of this series, we look at the notification stage of the incident management playbook and the appropriate steps when creating external and internal breach notifications. If it is established that the security incident should be classed as a data breach, the incident response team should begin the notification process, taking into account who should be notified and whether additional teams should be involved. 
Notification Requirements
Having determined if breach notification is required, incident response teams should consider the following steps to maintain compliance with global requirements:
Develop external and internal communication strategies

 

Produce reports for external organizations and agencies

 

Determine additional steps to comply with internal ethics programs

 
Further resources for incident management: 
Follow OneTrust on LinkedIn, Twitter, or YouTube for the latest on incident management.