As new regulations and privacy controls gain momentum with consumers millions of internet users are creating and reinforcing privacy expectations. Now, more than ever, companies are required to adapt to laws and tech standards that give consumers more control over their privacy making controls like GPC critical to compliance and meeting consumer expectations.

Download this guide to learn more about GPC and how regulations, browsers, and CMPs are aligning to give consumers more control over their data.

Key Takeaways:
Gain an overview of GPC
Learn about the California requirement for companies to fulfill opt-out of sales requests consumers make through Global Privacy Control (GPC)
Learn how a CMP helps companies honor opt out requests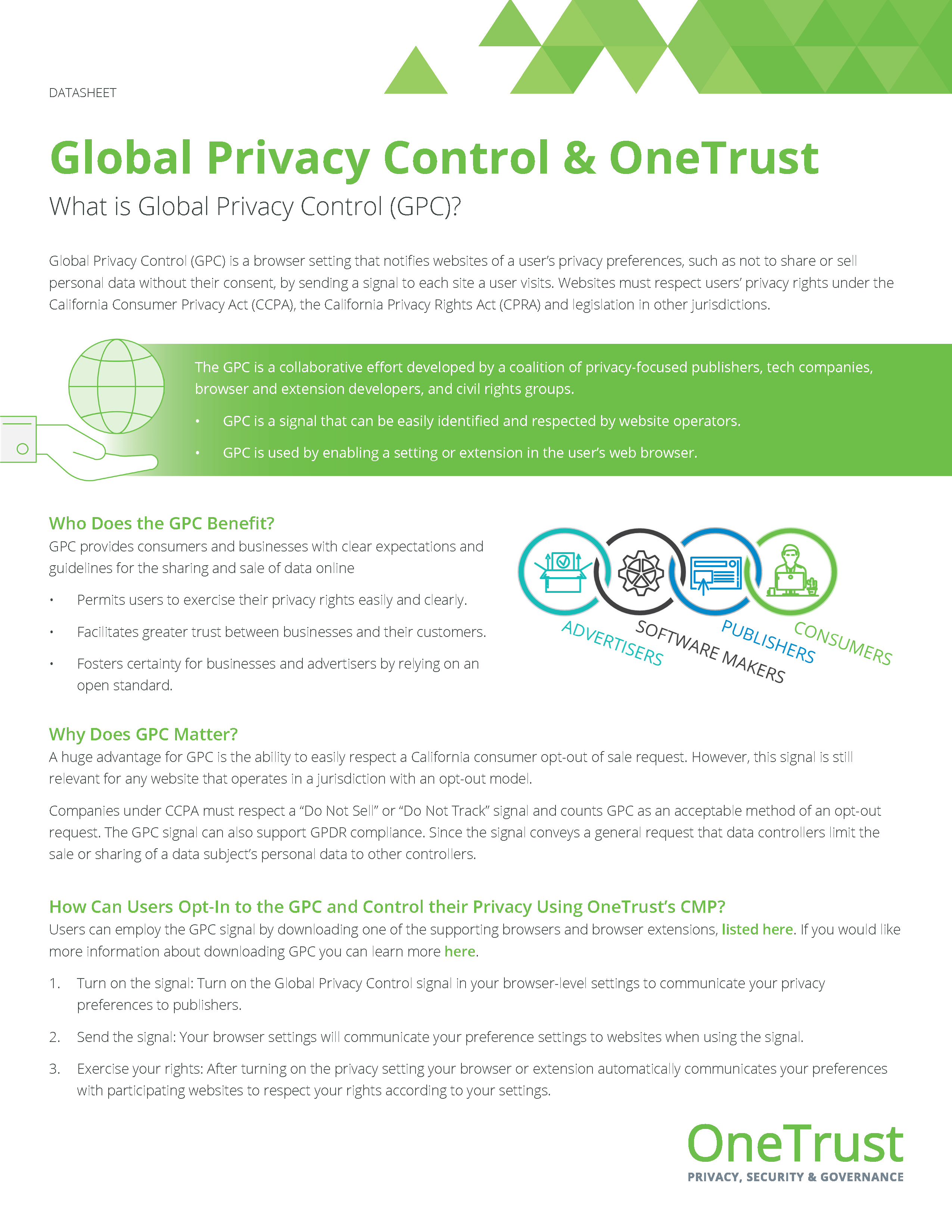 Download Now
What is GPC?
Global Privacy Control (GPC) is a browser setting that notifies websites of a user's privacy preferences, such as not to share or sell personal data without their consent, by sending a signal to each website a user visits. Websites must respect users' privacy rights under the California Consumer Privacy Act (CCPA), the California Privacy Rights Act (CPRA) and legislation in other jurisdictions. GPC is a collaborative effort developed by a coalition of privacy-focused publishers, tech companies, browser and extension developers, and civil rights groups.

How does OneTrust's Consent Management Platform (CMP) help?
OneTrust supports the GPC signal through our Consent Management Platform (CMP).  Customers can set a signal in the OneTrust environment under the targeting category to enable this feature.  As a result, your website automatically accepts the visitor's signal preferences. Request a demo today to learn more.